Capstone Interactive Library (mycapstonelibrary.com)
Username: oneonta Password: 35121
ABDO Digital Library (abdodigital.com)
Username: Oneonta1 Password: oneonta
Alabama Virtual Library (www.avl.lib.al.us)
*Homework help line (www.homeworkalabama.org)
Materials check-out: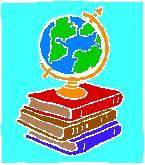 OES students and staff may check out materials.

Books are checked out for one week and may be renewed.

Students may check out 2 books at a time.

There are no fines for overdue books.

If a book is lost or damaged, the borrower must pay the replacement price.

Further information is available in the Library Policies and Procedures Manual.